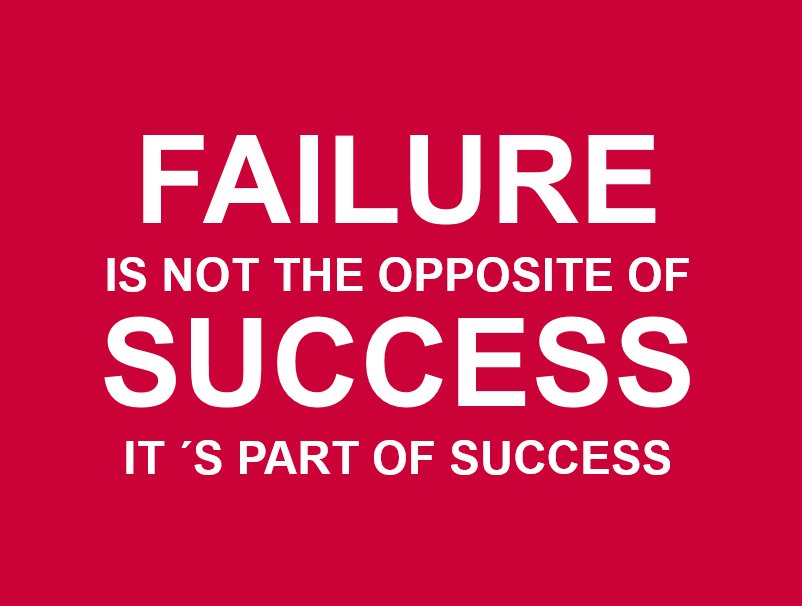 Due to failure in life, frustration spreads in the mind of the man, the opposite conditions are always coming in every person's life. In such a situation, confidence feels like a dry sand slipping away from the handfuls. Darkness is seen all around and courage takes the knees. One moment it seems that everything will be destroyed and all the pathways are closed.
But it is not true that there is no bondage in the way of success, it is dependent on our thinking. If we maintain positive thinking without fail, we will see many ways open.
The meaning of this is to say that the failure of life should be accepted openly because the doors of success will be opened from here.
Whenever we get unsuccessful without disturbing the nervous, we should make plans to deal with it and should move forward without stoppage with patience.
Success Failure It is the two stages of life and it happens in everybody's life. It is not against each other, it is complementary to each other, and it is through failure only to reach success, like a dark black night after bright morning is certain Just like that.
Failure is a means of reaching success, such examples are recorded in history that teach us a lot about success. Failure is not a curse but it is the first step of success.
All those who are made of great human beings are equal in that everybody's life has been very vulnerable but they never considered obstacles, but they see opportunities in every failure and progress forward with patience.
Many such examples will be found in history. Abraham Lincoln's own life, trouble and failure, as well as being born, every step had to face failure, but still without tiring and without any losses he move forward and success kissed his steps.
Likewise, Thomas Alva Edison, who with 10,000 courageous efforts to invent the bulb, faced with great courage and patience, then it is possible to light up our homes today in the night.
In the end, I would like to say that if there is a failure of any obstacle in life, then accept it open heart without nervous and with positive thinking and get ready to recognise the opportunity from that failure, the new height of success For Flying …
Thank You For Reading!