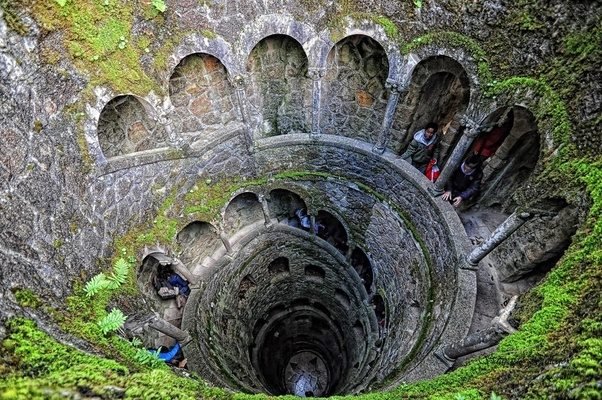 You must have heard about several types of wells which are strange and mysterious in itself, but today we are going to tell you about the perfect well with a secret from which the light comes, some people call it a light well then some even call it black magic and witchcraft well, let's know about it:
There are many places in the world that appear to be mysterious in itself. So far science has not been able to detect any specific reason for these incidents. One such place is located near the Sintra of Portugal, there is a mysterious well here, the specialty of which is that the light comes from the inside of the well and comes outwards.
A secret is still there
Surprisingly, there is no system of light inside this well. This is the secret to where light comes from. Nobody has solved this secret till date. People come to see it from a distance and are amazed to see this wonderful mystery.
Wish well is considered
Actually this well is considered wishing well. People ask for vow by adding coins in it. It is believed that doing so fulfills their wishes. However, whichever tourists come to roam around here, the question always arises from where the light coming from the well comes from the well, but till today the secret is unsolved.
Many mysteries are linked
The depth of this well is equal to the nearly four-storey building, which becomes narrower on going inside the ground. This well called Labyrinthic Grotto is like the opposite tower in appearance. There is another small well near this well. Both wells are connected by tunnels. This well is near Quinta da Regaleira. Quinta da Regaleira is a World Heritage Site protected by UNESCO.
Construction For The Initiation Sacraments
This well was not constructed for the purpose of collecting water. Instead, these mysterious tower wells were used for confidential initiation sacraments.
Thank You For Reading!